UNLOCKING CRP SERIES
So, you're considering pulling your ag lands out of production and moving towards timber but are unsure if this is a RIGHT fit for you...
STOP wondering! I have a 5-day audio series
specifically for folks on the fence where I answer questions AND provide you with additional forest resources to help you decide which options are RIGHT for you.
CRP Workshop- In Person ONLY
September 14th, 2023 - Cordele, GA
Tickets are FREE but you still need to register.
Get My Ticket!
The Landowner to Steward Intensive Series
A 2 Online Intensive on financial forest management aligned with scripture. Topics include:
Concepts for Sustainability
Where Money Comes from on Your Land
How to Create a Budget for Sustainable Management
Registration cost: $197
When: September 18th, 19th, 21st, 27th, & 28th
Enroll now through September 17th
Find Out the ONE

Thing I Ask ALL My Students When Just Getting Started as A Landowner.
Whether you plan to inherit land, have recently inherited, or perhaps you're just now ready to get involved, I have a secret to help you make the right decisions no matter your experience, acreage, or location.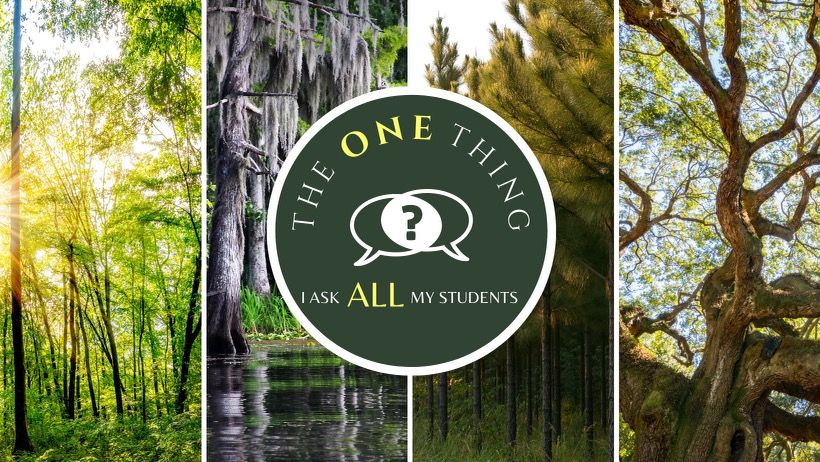 Selling Your Timber: A-Z
The course that prepares you to confidently sell your timber! Learn to find the RIGHT consultant, clearly see your options, how to protect your wealth building asset and feel confident in your timber sale.
Topics Include:
Overview of Timber Harvests
Consultants & Contracts
Ground Operations
Financial Expectations
Wildlife Enhancements
Best Management Practices
Potential Problems & Resolutions
Preparation for Reforestation
Registration cost: $597
Enroll Today!
Subscribe to Our Newsletter for Exclusive Updates on
Upcoming Events and New Programs.